June 6 - 13, 2020
Port of Departure | Syros Island, Greece
West Cyclades | Sail to Milos, Sifnos, & more.
Hibiscus Escapes & Tara Lynn partner up to bring you a trip of a lifetime! This experience is crafted by retreat designer Imani Lani, owner of Hibiscus Escapes. Both Imani and Tara will be your hosts for this remarkable sailing & yoga retreat!
Here's a peek into last year's Hibiscus Escape to the Greek Islands for inspiration…
Fun fact | The name "Cyclades" refers to the islands forming a circle (the name in English means: "circular islands") around the sacred island of Delos. According to Greek mythology, Poseidon, God of the sea, furious at the Cyclades nymphs turned them into islands.
7 nights | 8 days aboard "Syrolana", a gorgeous 88-foot wooden sailboat.
Owned and operated by a local Greek family! A Father & son duo - they are exceptional captains, and this gorgeous vessel is registered as a professional sailing yacht by the Greek authorities.
Our boat will have a full crew - Captain, 1st mate, and a chef. Your only job this week will be to go with the flow…
What's included?
Once you step foot on this boat Saturday, June 6th you will be taken care of.
Everything on the boat - from accommodation, food, drink, and play will be included.
We will have daily asana (yoga posture), pranayama (breath exercise), or dhyana (meditation) sessions also to be included.
There will be a paddle board, kayak, and snorkel gear on board for you to use as you please!
All linens, pillows, and bath towels included.
What's not included?
Your flight to and from Syros, Greece.
Transportation to and from Syrolana located at the Port of Syros.
[To arrive - fly into Athens, Greece (ATH) and take a fast ferry or hop a quick flight to Syros (JSY)]
One meal per day will be indulged in off the boat. This is free time that you are able to explore the various islands we visit at your own leisure. Meals, shopping, and excursions off the boat are not included in your trip cost.
What to bring…
Light, breathable clothes that can easily be layered if you get chilly in the evenings. | Clothes to practice yoga in. | Bikinis and more bikinis! | Hats, sunscreen, and any sun protection you may need. | Beach towel / yoga mat. Best to bring a small travel mat. | Small, collapsable luggage if possible. Space is limited on the boat, so you'll be thankful that you can smush your empty duffel into your closet after unpacking into your room. | Remember, less is more! If you think you packed too little, pack a little less. These words by Lin Yutang are often my mantra while packing… "The wisdom of life consists in the elimination of non-essentials."
Also, I would advise that each person bring your own beach towel. What happens is towels get mixed up if we use the uniform ones from the boat. Bring your own beach towel (that can also be used as a yoga mat!).
Boarding time is 7pm Saturday evening on the island of Syros. Our yacht will leave Sunday morning.
Day 1: Saturday - 7PM meet in Syros ready for delicious food and drink at Syrolana in the marina for an evening of welcome and to settle in before our morning departure!
Sunday - Early morning departure to Serfinos
Monday - Milos
Tuesday - Milos
Wednesday - Kimolos
Thursday- Sifonos
Friday -Syros
Saturday - Disembark after breakfast 9am.
*The exact time of each island is subject to shift with the flow, but this is a general outline.
The Practice | Tara studied yoga in India in 2016 and received her teacher training in the Hatha style of yoga. Her classes are often said to be more of a "moving meditation". She has offered community yoga classes and retreats worldwide, and has an immense passion for cultivating the 'retreat' experience in everyday life.
The Sailing | Tara purchased her first sailboat, Free Flow earlier this year and is currently learning how to sail and outfitting her boat to move onto later this year! She will be able to share her knowledge of sailing & the sea with you to enrich your experience sailing the Greek Islands.
The Diving | Tara is a certified rescue diver and freediver, and feels exceptionally comfortable in the water. She will be offering some breathing (pranayama) and basic freediving instruction during the retreat - to help you connect with the breath and the sea!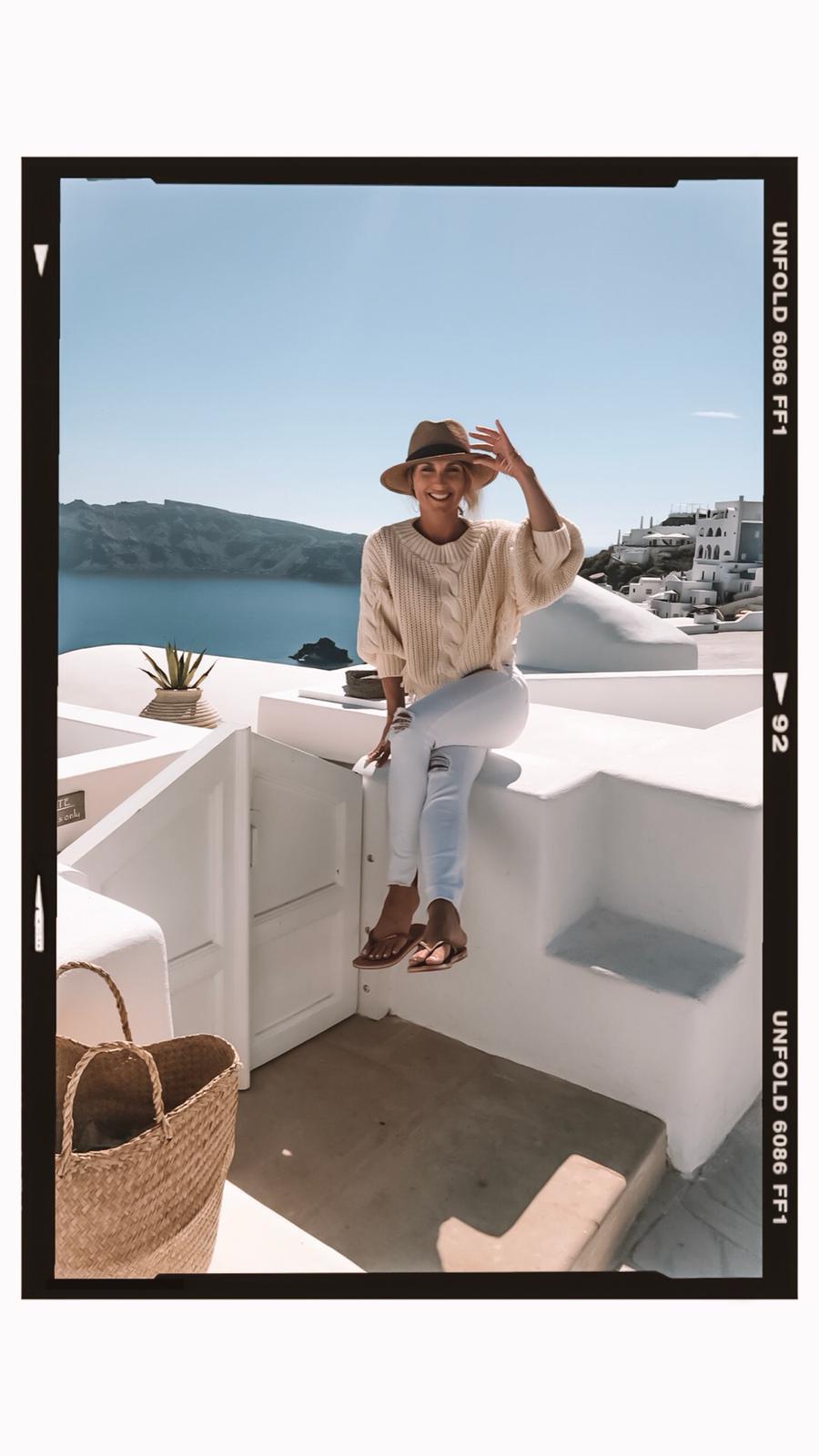 With a passion for human anatomy and a practice rooted in Progressive Ashtanga Yoga, Imani is a 500hr Yoga Medicine student with Tiffany Cruikshank, as well as Rocket Yoga instructor and student of David Kyle. With over 20 years of experience, she works primarily in a therapeutic setting with private clients specializing in movement for the spine and fascia. In group classes she is a passionate teacher of Restorative & Yin Yoga, and her classes often feature a graceful fusion of diverse styles. Her teachings are detailed and breath-centric, guiding us into a deeper sense of listening and conscious awareness.
Poetic and mindful of her speech, she guides us through practices with the intentional use of her words; impactful traditional teachings, cues to take us safely to our edge, and sensational invitations to deeply release what is holding us back; creating the space required to grow into higher versions of our Self. Postures aside, she is most interested in helping her students access their softer, more subtle layers.
Imani's practice began at the age of thirteen in her Nairobi bedroom with an Ashtanga yoga VHS tape. She would practice on and off for over 18 years before deciding to step fully into her role as an instructor in 2014. It was the realization that the teachings always stayed with her no matter what path she was on; the return to the practice would always bring her back to herself.
This room is ensuite with a double bed and a single. It is larger than the others. It sleeps 3 and offers the best head (bathroom) with a full shower.
Price per person $2,900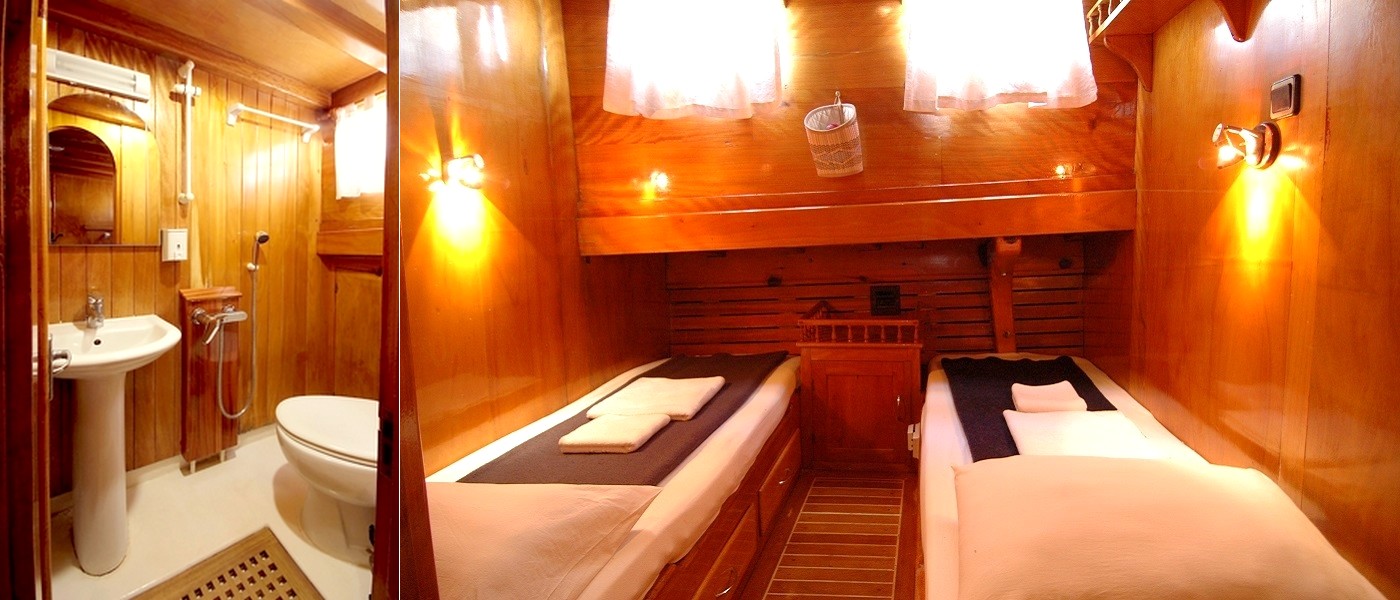 This option is for a single bed in a shared room of three. One bunk bed pops down, but it is a real mattress so it's plenty comfy, just a little narrower than a normal single.
Price per person $2,900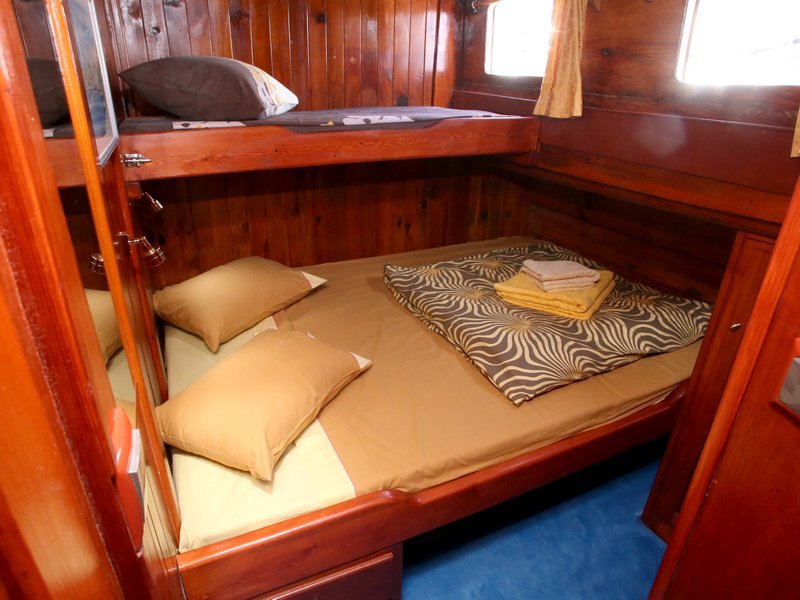 This room is ensuite with a double bed and a single bunk.
Price per person $2,900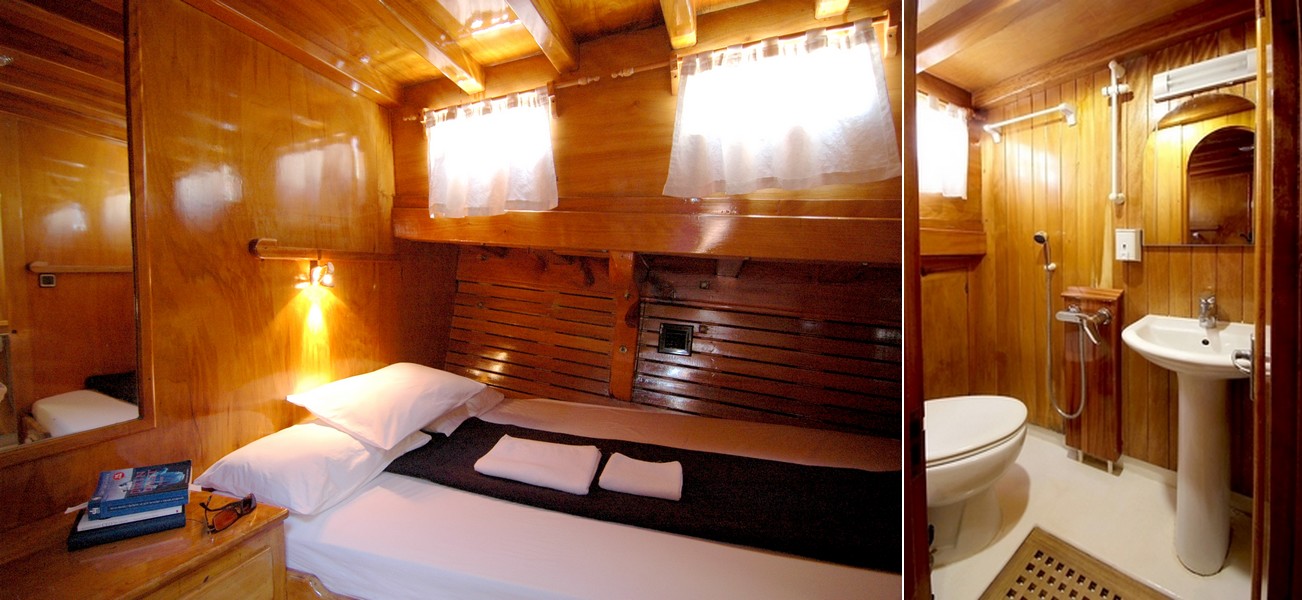 There is only one private room option on this yacht other than the VIP room. This option is for two people wishing to have their own room & private bathroom. (Must have two people sharing this room, or pay $5,500 as a single.)
This room is ensuite with a double bed and a single bunk.
Price per person $2,900